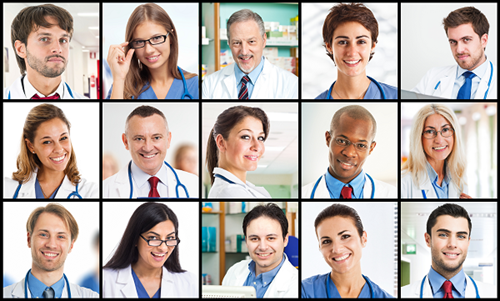 Physicians Trained in Independent Review
MES Solutions has a national medical panel with multi-specialty physicians when and where you need them to perform IMEs and Peer Review services. MES licensed medical experts are generally board certified, active practice physicians with hospital affiliations, and have specialized training to perform IMEs in accordance with state-specific regulations for automotive, disability, liability, and workers' compensation claims. Some expert physicians work exclusively with MES. Our service professionals can assist in identifying the medical expert best trained to handle each specific IME service referral.
Rigorous Credentialing
Clients rely on our rigorous in-house credentialing program and medical-legal oversight capabilities to verify and monitor the professionals needed for evidence-based analysis of today's complex medical diagnoses, treatment protocols, and claims. Professionals are credentialed in accordance with URAC guidelines, using primary source verification techniques to validate education, medical licenses, board certifications, accreditations, and affiliations. Physicians are re-credentialed every two years or upon expiration of a credential.
Ongoing Monitoring
All physicians are enrolled in the Continuous Query (CQ) service of the National Practitioner Data Bank. The CQ service monitors professionals for changes in licensure, status, infractions, or sanctions. Electronic alerts are provided 24/7. The notifications provide clients assurances that only bona fide professionals will be assigned to their cases.