An Accredited National Leader
MES Peer Review Services (PRS) is a URAC accredited Independent Review Organization - Comprehensive (IRO-C) and MES Solutions is accredited for Independent Medical Examinations. We received HITRUST CSF certification demonstrating our technology meets key healthcare regulations and requirements for protecting and securing sensitive protected healthcare information. These third-party audits ensure that healthcare controls, finance, and IT processes meet industry standards and translate into superior quality services.
Peer Reviews are paper-based evaluations prepared by credentialed, independent physicians to establish an informed expert opinion about the appropriateness of care, medical necessity, experimental/investigational, and related issues. With access to a broad nationwide network of board-certified physicians and licensed allied professionals from all major specialties and sub-specialties, we are able to provide our clients the appropriate expertise for a range of review types: prospective, medical-legal, appeal, and peer-to-peer reviews. Final reports are tailored to meet state-specific content and turnaround time requirements, with reports available on the MES or respective client portal.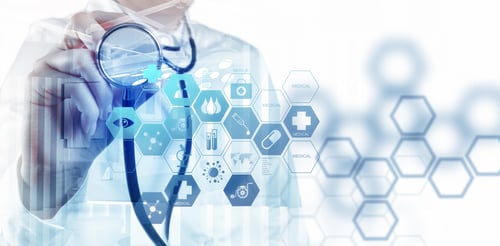 Markets Served
PRS is a division of MES that provides evidence or standards-based independent medical peer review for national insurance carriers, self-insured entities, third-party administrators, and government agencies across the country. Whether facilitating peer reviews in group health, workers' comp, disability, pharmacy, or fraud and abuse, we work with clients to understand their specific client process requirements. Our experienced operations staff and flexible portal technology facilitate compliance with mandated state or jurisdictional regulations, cybersecurity protocols, and the highest level of standards for quality assurance.
Group Health, Commercial, Medicare, and Medicaid
Workers' Compensation
Disability
Pharmacy Benefit Managers
Special Investigation Units (SIUs)
Hospital Quality and Compliance